News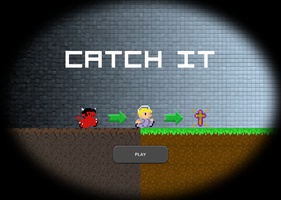 Global Game Jam 2014 : FUN !
Jan. 27, 2014
After catching up to my severe lack of sleep, I can finally tell you more about this event I attended this week-end : the Global Game Jam 2014 !
For those who don't know about this event, it's a world-wide game development competition, hosted in various countries, that lasts 48 hours. On start, a theme is decided upon by the organisers, and all the registered entrants are to make a game related to it, in a way or another. On top of putting your skills to the test, it's a great way to meet other talented people and have fun together for a short time.
So I teamed up with Ludonkey Games and other awesome guys. We made a fun multiplayer chase/scoring game called "Other Side". If you want to try it out, go ahead, there are builds for Windows, Mac OS X and Linux. Make sure you do with friends on a network, it's really fun when you are 3-4 players or more. Also, bear with us, there are BUGS !
The rules are as follow :
You play either an angel or a demon
If you play an angel, you must collect holy crosses in order to win points
If you play a demon, you must catch angels to win points
When caught, an angel turns into a demon, and the demon turns into an angel
The world and music change whether you are an angel or a demon
As a composer/SFX designer, I did my part by writing catchy 8bit tunes for the game (sticking up a melody in all my teammates' heads : success), but I also played a role as a game designer, and ended up putting up some side-graphics too. With such limited time, it's a given that you will have to help your team in any way you can to get results !
Anyway, you are perhaps interested in what I did with the soundtrack, aren't you ? If so, you can go listen to the whole thing here or on Soundcloud.
That was very fun, and I will enter again for sure ! Also the whole team enjoyed making this game and playing it so much that we want to continue developing it and polish it as much as we can.
Now to go back to all the on-going stuff... and also get more sleep back !