News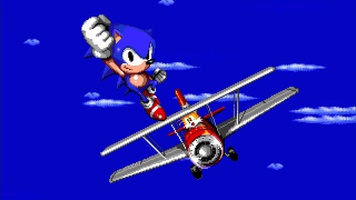 Catching up at the end of summer
Sept. 9, 2016
Mario Kart 8 - Avalanche Speed
My Mario Kart 8 Mount Wario arrangement called "Avalanche Speed", that I released a few months ago already, and that you probably already heard, was scheduled to go live on Loudr so that it can legally reach stores like iTunes, Google Play, and others, in all its lossless glory. But it won't happen for now as it seems that Nintendo has not officially released the soundtrack in the US. I hope they will sooner or later !
For those of you unaware yet, it's a collaboration with Matt "HatTrax" Mukerjee on bass, Michaela "mklachu" Nachtigall on violin and Marc Papeghin on brass. It took several months between when I first started working on the arrangement, and the final master of the song got back to my hands. Speaking of which, mastering was done by Studio Karma, a good local friend of mine in Marseille.
Wild Arms 2 - Trailblazers
The guy whom I commissioned to draw the cover art for Avalanche Speed's release on Loudr, is the same who drew Prime Legacy's, and actually suggested to me a few years back to cover the intro from Wild Arms 2 : HeavyMetalHanzo. He decided this year to draw the cover art to my arrangement of that song if I were to do it. So that's another of the projects we worked on together during the past months, and in case you missed it, Trailblazers is up on Loudr.
Sonic the Hedgehog 2 - Speed Of The Free
In 12 years of public releases, I did only 2 arrangements of music from this mainstream series. Why ? I don't know. I've always been fond of the music from these games. Perhaps there is too much material to pick from. I want to change that and give the blue blur some attention. I took the first step last month by squeezing a short arrangement among my other tasks, a revisited version of my Sonic 2 ending punk arrangement of 2004.
A Nintendo 64 tribute album
Brought to you by the team who created the Super VG Christmas Party and Sound Waves Ecco The Dolphin tribute compilations, a Nintendo 64 Anniversary tribute album is now in the making. I'm part of the roaster, and have submitted 2 finished tracks, respectively with Matheus Manente and my MAGFest XIV performance band Prime Legion. The release of the album is scheduled for September the 29th, so save the date and stay on the look out for news in the coming weeks !