News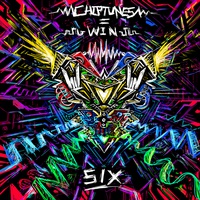 Time for some updates
July 25, 2017
It's already been a year since the last time I posted a write-up here, and since some of the things I invested time in are about to move, I figured I should talk a bit about those. I hope you're having a good summer there ? Pick-up a nice fresh drink, and here we go for some music news !
The 8-bit Time Paradox
Italian composer Giovanni Rotondo recruited me near the end of last year for one of his many projects, a collaborative album of game music arrangements and a sequel to his 2015 release called "The 8-bit Time Machine", whose concept was to rearrange music of modern games in an older, 8-bit flavour, and this way creating a sense of time travel.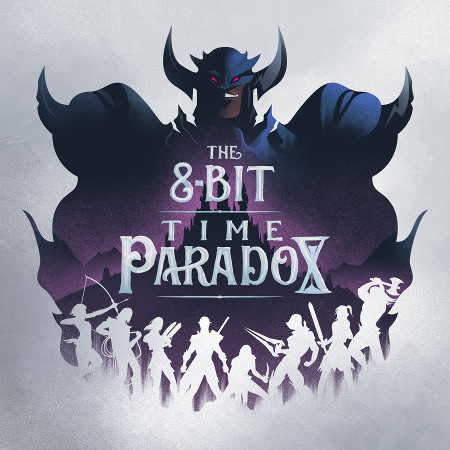 This next album is called "The 8-bit Time Paradox", and this time is centered around the idea of paradox, so any game music arranged inside has to be deeply altered in style. The cover art of "The 8-bit Time Paradox" (on the right here), was created by the talented Jeff Langevin.
Other than Giovanni himself, 7 other artists from Youtube, including yours truly, will bring their very own music styles and instruments of choice (piano, guitar, harp, woodwinds...) to the table, and cover game music of their choice. I can already tell you that the style I went for here is the very guitar-driven one most of you know me for. The source material will remain a surprise though !
Let's bid our time, as if all goes well the production plan for the album will start around September this year. I will keep you posted of course.
Battle Verses
I never got to announce it here but if you follow me on one of my social network outlets, you probably heard of it already and this will be old news.
Last year I finally released some of my game soundtrack material, from the elusive Divided Infinity RPG project. At the time of writing the development of the game seems to be on hold, but I was still allowed to release a small album featuring some of my best guitar-driven battle theme tracks : Battle Verses.
It's available on Bandcamp and other major music stores for your enjoyment, feel free to check it out if metal battle themes are your thing ! I have yet to upload it completely to Youtube.
A tribute to Kain Lacroix (1980-2017)
In May this year, Kain Lacroix, great musician and one of the original creators of the Dwelling of Duels community which I belong to, took his own life. Instead of offering moments of silence, it was decided that rocking out to music from his favorite video games was the best way to send him off. So we all gathered and played songs for him.
Max "Wild_Cat" Noël, who knew him well, and I teamed up to arrange the credits theme from Castlevania 3.
The only time I had the chance to work with Kain on a song was for the Chronicles Of Time Chrono Trigger tribute album, where he performed the drums magnificently :
I will never forget that by being one of the creators of the Dwelling of Duels more than 14 years ago, Kain indirectly nurtured the improvement of many musicians over the following decade, and my own.
Chiptunes = WIN, Volume 6
Moving on to some happier news now. Chiptunes = WIN, the yearly original chip music compilation, has just released its volume 6 roster, and one of my songs will be part of the album ! I look forward to hearing what everybody else did, and we are many (51 tracks in total) ! The listening party will happen on August the 11th, at 7:30PM CDT, during my sleep time but I'll do my best to attend. Join us !
I will post more information about my track later, both the style it's written in and the context of its creation are special.
And that's it for this update. Stay cool !